Product Description
Type D Polypropylene PP thread female end irrigation fluid safety camlock coupling 
Polypropylene cam and groove Coupling are manufactured according to standard A-A-59326(original standard Mil-C-27487, size from 1/2″ to 4″. Black Polypropylene Camlock fitting s are made from polypropylene reinforced with 25%-30%acid-resistant fibreglass.It has good chemical resistance, acid and alkali resistance, oxidation resistance. Through suction / discharge hoses,which works in a pipe system connected to a pumps or IBC or storage tank or requiring frequent disconnection operations
Camlock fittings provides simple and reliable way to connect and disconnect the hoses. These camlock fittings can be used together by connecting PVC pipes, rubber hoses, etc., which can transport a variety of fluid media such as gasoline, heavy oil, kerosene, water, mud, salt water, acid and alkali etc. It has the advantage of fast connection, flexible disassemble.
Cam and groove couplings description:
Material of the body: Polypropylene
Arm:  Stainless Steel
The thread of camlock fittings are BSP, BSPT, NPT 
SIZE:1/2 " to 4 "
Working pressure: 50-100 Psi( depending on size and temperature)
Manufacture method:  Injection molding
The use and connection way of cam and groove couplings: Type F camlock can be used with B,C,D,DC (Dust Cap). To make a connection, simply slide the camlock adapter into the camlock coupling and with normal hand pressure, press the cam levers down.
Brass camlock fittings operating pressure
Our Advantage
We are experienced as we have been in this industry as a manufacturer for more than 10 years. Both of quality and service are highly guaranteed. Absolutely prompt delivery. We can produce according to specific drawings from customers. Welcome OEM/ODM project. Strict control on quality. High efficient and well trained sale service team.  ISO9001, CE and SGS certified.
FAQ
1.Q: Are you a producer or trading company?
A: We are an experienced manufacturer. We own production line and kinds of machines.
 
2. Can you make our specific logo on the part?
Yes please provide me your logo and we will make your logo on the part.
3. Can you manufacture products according to my drawings?
Yes we can manufacturer according to client's drawings if drawings or samples are available. We are experienced enough to make new tools.
4. Q: Can I get some samples?
A: We are honored to offer you our samples. Normally it is for free like 3-5 pcs. It is charged if the samples are more than 5 pcs. Clients bear the freight cost.
5. Q: How many days do you need to finish an order?
A: Normally it takes about 30 days to finish the order. It takes more time around CHINAMFG season, or if the order involves many kinds of different products.  
6. what kind of rubber washer do you apply to camlock couplings?
Normally we use NBR gasket.
company-Union-Metal-Products-HangZhou-Co-Ltd-.html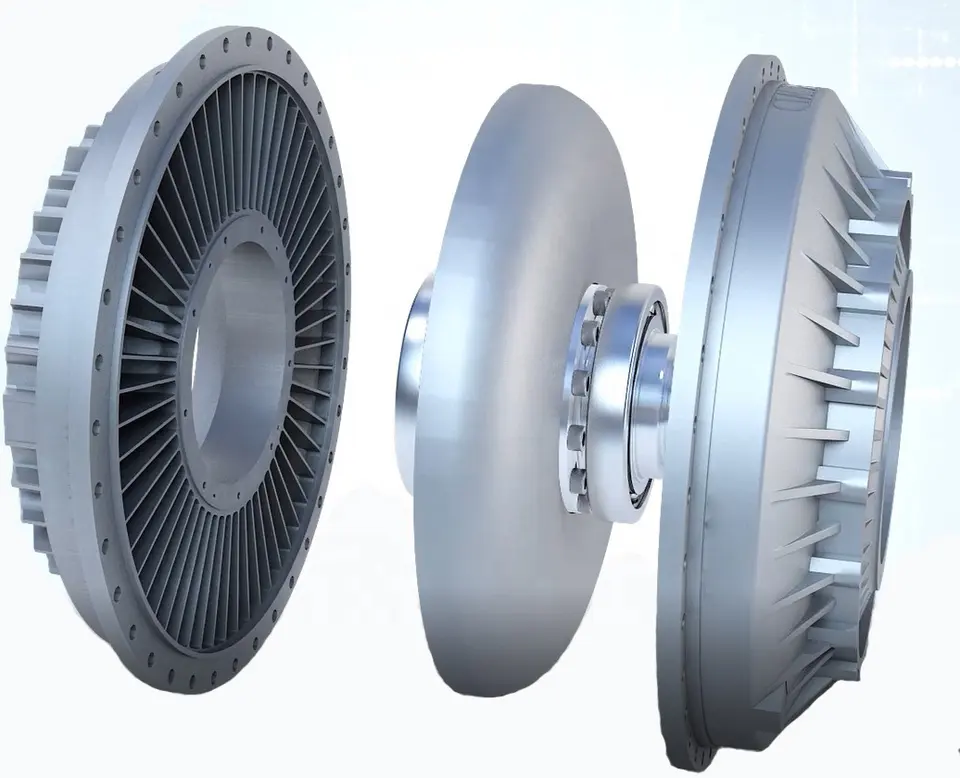 Fluid Couplings in Marine Propulsion Systems
Yes, fluid couplings can be and are commonly used in marine propulsion systems. They offer several advantages that make them well-suited for such applications:
Smooth Power Transmission: Fluid couplings provide smooth power transmission, which is beneficial for marine propulsion where abrupt changes in power delivery can be detrimental to the vessel's stability and performance.
Torque Limiting: In marine applications, fluid couplings can act as torque limiters, protecting the propulsion system and engine from sudden torque surges and overloads, which can occur during maneuvers or when encountering resistance in water.
Impact Damping: The hydrodynamic principle of fluid couplings helps dampen impacts and shocks in the propulsion system, reducing wear and tear on the components and extending their lifespan.
Load Sharing: In multi-engine marine setups, fluid couplings facilitate load sharing between engines, ensuring each engine contributes its share of power to achieve optimal propulsion efficiency.
Start-up Performance: Fluid couplings enable controlled and gradual acceleration during start-up, which is crucial for large vessels and applications where sudden torque spikes could damage the drivetrain or disturb the vessel's balance.
Overload Protection: The fluid coupling's ability to slip at high loads provides inherent overload protection to the marine propulsion system, safeguarding it against potential damage.
Fluid couplings used in marine applications are specially designed to withstand the harsh conditions of the marine environment, including exposure to saltwater, humidity, and vibration. They are available in various sizes and configurations to accommodate different marine vessel types and power requirements.
Overall, fluid couplings offer reliable and efficient power transmission solutions for marine propulsion systems, contributing to the safe and smooth operation of the vessel.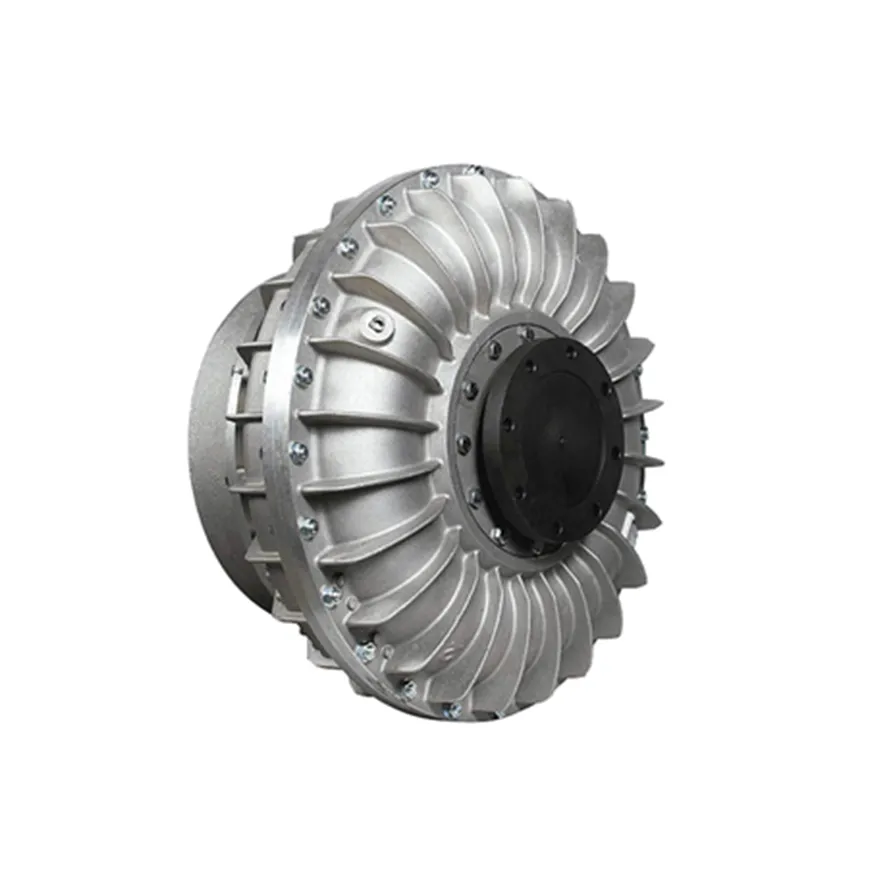 Fluid Couplings in Hydraulic Drive Systems
Yes, fluid couplings can be used in hydraulic drive systems to transmit power and control the speed of driven components. In hydraulic drive systems, fluid couplings act as a torque converter, providing a smooth and gradual transfer of power between the input and output shafts.
The basic principle of a fluid coupling remains the same whether it is used in a mechanical drive system or a hydraulic drive system. The fluid coupling consists of an input impeller connected to the prime mover (such as an electric motor or an engine) and an output runner connected to the driven component.
When the prime mover is activated, it drives the input impeller, creating a flow of hydraulic fluid within the coupling. This fluid flow creates a hydrodynamic torque that is transferred to the output runner, driving the connected component. The fluid coupling allows for a controlled slip between the input and output, allowing the driven component to start smoothly and gradually reach its desired speed.
In hydraulic drive systems, fluid couplings offer several advantages:
Smooth Torque Transmission: Fluid couplings provide smooth torque transmission, reducing shocks and vibrations in the system.
Overload Protection: Fluid couplings can protect the drive system from overloads by allowing some slip in the event of sudden changes in load or jamming of the driven component.
Speed Control: By controlling the flow of hydraulic fluid, the speed of the driven component can be precisely regulated.
Energy Efficiency: Fluid couplings can help improve energy efficiency by reducing mechanical losses and optimizing power transmission.
Hydraulic drive systems with fluid couplings are commonly used in various industrial applications, including conveyor systems, mining equipment, marine propulsion, and more. They offer reliable and efficient power transmission while protecting the machinery from excessive loads and shocks.
It's essential to consider the specific requirements of the hydraulic drive system and the characteristics of the fluid coupling to ensure optimal performance and efficiency in the application.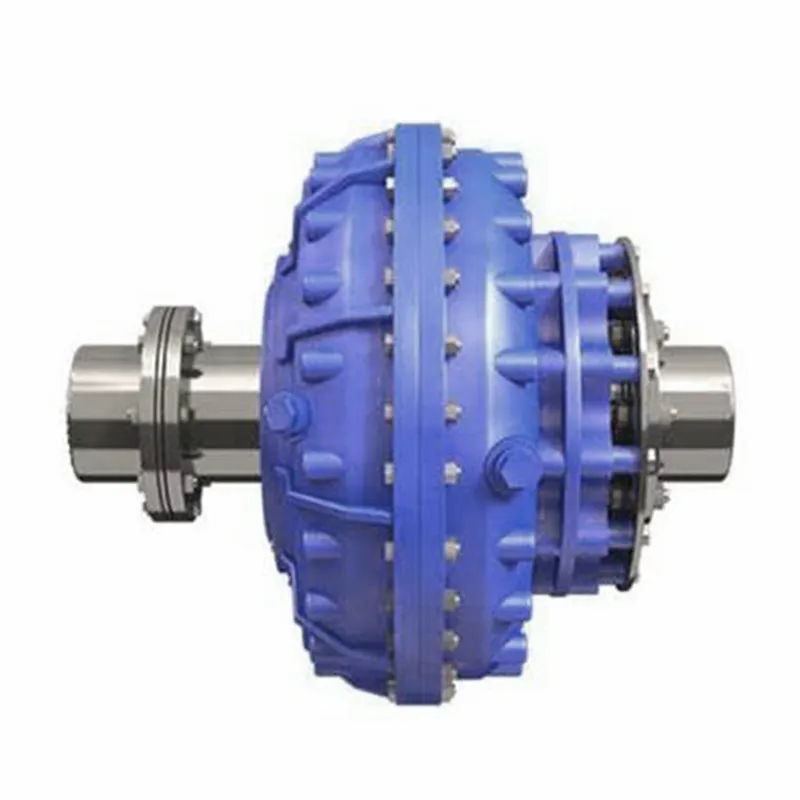 Examples of Industries Using Fluid Couplings
Fluid couplings find applications in various industries where smooth power transmission and torque control are required. Some common industries that commonly use fluid couplings include:
Mining: Fluid couplings are used in mining equipment such as conveyors, crushers, and excavators to provide controlled startup and overload protection.
Construction: Construction machinery like cranes, loaders, and piling rigs use fluid couplings for efficient power transmission and reduced shock loads.
Marine: Fluid couplings are employed in marine propulsion systems to optimize engine performance and protect against sudden load changes.
Steel and Metal Processing: Industries dealing with metal processing use fluid couplings in rolling mills, coilers, and metal forming machines for soft start and overload protection.
Pulp and Paper: Pulp and paper mills utilize fluid couplings in various equipment, such as chippers, conveyors, and pumps, for smooth power transmission.
Automotive: In automotive applications, fluid couplings can be found in torque converters, which provide smooth torque transmission in automatic transmissions.
Energy and Power Generation: Fluid couplings are used in power plants for applications like fans, pumps, and turbines to control power transmission and reduce mechanical stress during startup.
Wastewater Treatment: Fluid couplings are used in wastewater treatment plants for applications like aerators and pumps, ensuring efficient power transmission and equipment protection.
Food and Beverage: Industries dealing with food processing and beverage production use fluid couplings in various applications to ensure gentle power transmission and prevent sudden load shocks.
Chemical and Petrochemical: Fluid couplings are used in pumps and mixers in chemical and petrochemical processing to control torque and protect equipment.
These examples illustrate the versatility of fluid couplings and their widespread use across diverse industries to enhance the efficiency and safety of power transmission systems.



editor by CX 2023-11-06