Product Description
Product Description
Product Name
Small 1/8 Inch 3.2mm Hose Barb Valved Fluid Quick Connect Tube Fitting Shut Off Quick Disconnect Coupling
Technology
Injection Molding
Usage
Standard flow quick-disconnect couplings require a body and an insert in the same flow size. Plug insert into body to connect fitting and easily disconnect the fitting by simply press the thumb latch.
Application
medical devices, laboratory, life science, biopharmaceutical, biochemical analysis, bioengineering, circulating water cooling pipe system, water treatment and disinfection, food&beverage, packaging machinery, industrial and hundreds of other applications;
Adapted Medium
Gas/Liquid
Material 
POM Plastic
Seal Ring Material
Buna-N/FKM/EPDM/Silicone rubber, depend on your usage
Valve Spring
316 Stainless Steel 
Temperature Range 
32°F – 180°F (0°C – 82°C)
Pressure Range
Vacuum to 100 psi, 6.9bar
Valve Option
Valved(shut off) or Non-valved (straight through)
Shape Option
Panel Mount/In-line/Elbow/NPT Threaded;
Hose Barb Size
1/16″ =1.6mm (01); 1/8″= 3.2mm (02); 3/16″= 4.8mm (03); 

1/4″=6.4mm  (04); 5/16″=8mm (05); 3/8″=9.6mm  (06);

Threaded End
1/8″-27NPT, 1/4″-18NPT Male Thread
1/4″ Flow rate, 1/8″(3.2mm) Hose Barb Valved Coupling Body&Insert
Related Products You May Like
1/4″ Flow Rate All Plastic Series Couplings
1/8″ Flow Rate Medium Series Couplings
1/16″ Flow Rate Small Series Couplings
FAQ
Q1: Are you trading company or manufacturer?
A1: We are 15 years factory. Welcome to visit our factory.
 
Q2:What is your sample policy?
A2:
1. Only for terminal  manufacturer;
2. Please kindly provide detail  information of company for sample application process. Sample is available after confirmed and approved by management;
3.The international freight cost should be paid by the applicant;
 
Q3:What is your terms of payment?
A3: 100% payment before delivery; T/T 50% as deposit when mass customization, the balance before shipment.
 
Q4: How about your delivery time?
A4: Generally, it will take about 7-15 days after payment confirmed. The specific delivery time depends on the items and the ordered quantity .
 
Q5:What's the shipping way?
A5: Usually by DHL, UPS, TNT, FedEx express or as your request.
 
Q6: Can you produce according to the samples?
A6: Yes, we can produce by your samples or technical drawings. We accept ODM & OEM.
Packaging & Shipping
Company Profile
Our company has specialized in researchs and developments, designs, manufactures, promotes and sales of a variety of plastic fittings, plastic connectors,quick disconnect couplings, check valves, filters, CZPT pumps, solenoid valves,plastic tubings and other accessories applied in fluid systems. Our products are widely used in all kinds of products, machinery,devices and process of liquid and gas pipe system, In the life sciences and special industrial markets have thousands of applications to be used, Such as blood pressure, blood oxygen monitoring module and blood gas recovery equipment, biochemical analysis/inspection equipment, dialysis water treatment equipment, treatment and reuse equipment, breathing anesthesia, incubator, bioengineering and circulating water cooling pipe system,  solvent printer, inkjet printer,film printer and ink supply system, water quality online analytical instruments, laboratory equipment, food machinery, fermentation system process equipment, plating equipment, PCB&LCD process equipment, chemical equipment, packaging machinery, water treatment and disinfection equipment, inflatable products, automation equipment…And so on.
Depending on the 15-years experience in various fluidic control systems, our company has had a set of comprehensive manufacturing systems involving in R&D and design, mold manufacture, plastic injection, assembly & inspection, finished-product sales and warehousing logistics. It has many advantages of stable quality, efficient production and punctual delivery, which can be said a trustworthy partner.
Following different requirements from wider customers, including drawings or samples offering, our company can offer satisfied design services and mass customized services.
We're looking forwards to cooperating with a wide range of OEMs and ODMs.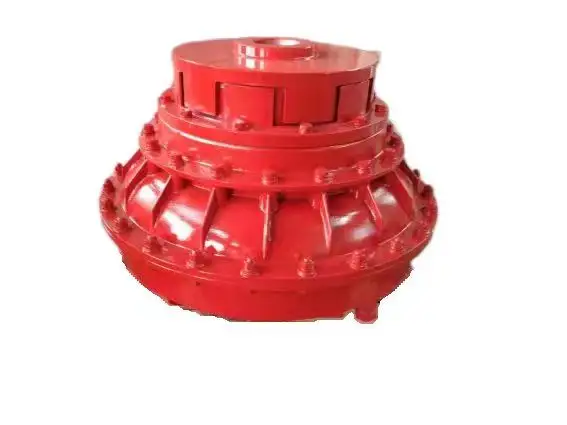 Key Parameters in Designing a Fluid Coupling System
Designing a fluid coupling system requires careful consideration of various parameters to ensure optimal performance and efficiency. Here are the key parameters to take into account:
Power Rating: Determine the power requirements of the connected equipment to select a fluid coupling with an appropriate power rating. Undersized couplings may lead to overheating and premature wear, while oversized couplings can result in energy losses.
Input and Output Speeds: Consider the rotational speeds of the input and output shafts to ensure the fluid coupling can accommodate the desired speed range without slipping or exceeding its limitations.
Torque Capacity: Calculate the maximum torque expected in the system and choose a fluid coupling with a torque capacity that exceeds this value to handle occasional overloads and prevent damage.
Fluid Viscosity: The viscosity of the fluid inside the coupling affects its torque transmission capabilities. Select a fluid viscosity suitable for the application and operating conditions.
Start-Up and Load Conditions: Analyze the start-up torque and load variations during operation. The fluid coupling should be capable of handling these conditions without excessive slip or stress on the drivetrain.
Environmental Factors: Consider the ambient temperature, humidity, and potential exposure to contaminants. Ensure the fluid coupling's materials and sealing mechanisms can withstand the environmental conditions.
Size and Weight: Optimize the size and weight of the fluid coupling to minimize space requirements and facilitate installation and maintenance.
Torsional Resonance: Evaluate torsional resonances in the system and select a fluid coupling with appropriate damping characteristics to mitigate vibrations.
Overload Protection: Determine if overload protection features, such as slip or torque limiting, are necessary to safeguard the connected equipment from damage.
Compatibility: Ensure the fluid coupling is compatible with the specific application, including the type of driven equipment, its mechanical characteristics, and any other interrelated components in the drivetrain.
Operational Costs: Consider the long-term operational costs, maintenance requirements, and efficiency of the fluid coupling to optimize the overall lifecycle cost of the system.
Safety Standards: Adhere to relevant safety standards and regulations in the design and installation of the fluid coupling system to ensure safe and reliable operation.
By carefully evaluating these parameters and selecting a fluid coupling that aligns with the specific requirements of the application, engineers can design a reliable and efficient fluid coupling system for various industrial and power transmission applications.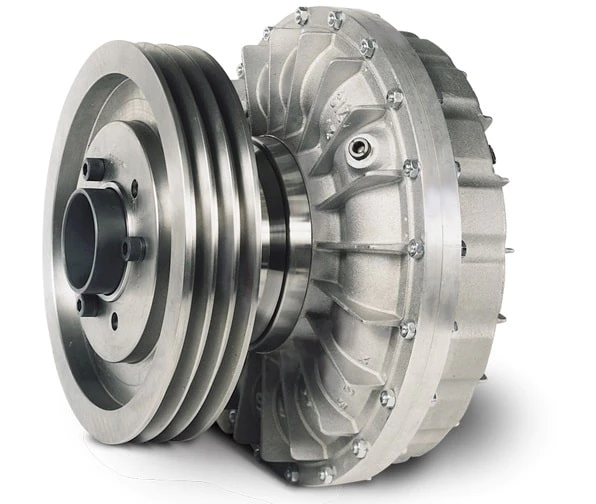 Temperature Limitations of Fluid Couplings
Fluid couplings, like any mechanical component, have temperature limitations that must be considered to ensure their proper and safe operation. The temperature limitations of fluid couplings are influenced by the type of fluid used inside the coupling, the ambient operating conditions, and the specific design and construction of the coupling.
The primary concern regarding temperature is the heat generated during the operation of the fluid coupling. The heat is a result of friction and fluid shear within the coupling as it transmits power between the input and output shafts. Excessive heat generation can lead to the degradation of the fluid, affecting the performance and longevity of the coupling.
As a general guideline, most fluid couplings are designed to operate within a temperature range of -30°C to 80°C (-22°F to 176°F). However, the actual temperature limitations may vary depending on the manufacturer and the application requirements. For specific industrial applications where high-temperature environments are common, fluid couplings with higher temperature tolerances may be available.
It is crucial to consider the operating environment and the power demands of the machinery when selecting a fluid coupling. In applications with extreme temperatures, additional cooling mechanisms such as external cooling fins or cooling water circulation may be employed to maintain the fluid coupling within its safe operating temperature range.
Exceeding the recommended temperature limits can lead to premature wear, reduced efficiency, and even mechanical failure of the fluid coupling. Regular monitoring of the operating temperature and following the manufacturer's guidelines for maintenance and fluid replacement can help ensure the longevity and reliability of the fluid coupling.
Always consult with the manufacturer or a qualified engineer to determine the specific temperature limitations and suitability of the fluid coupling for your particular application.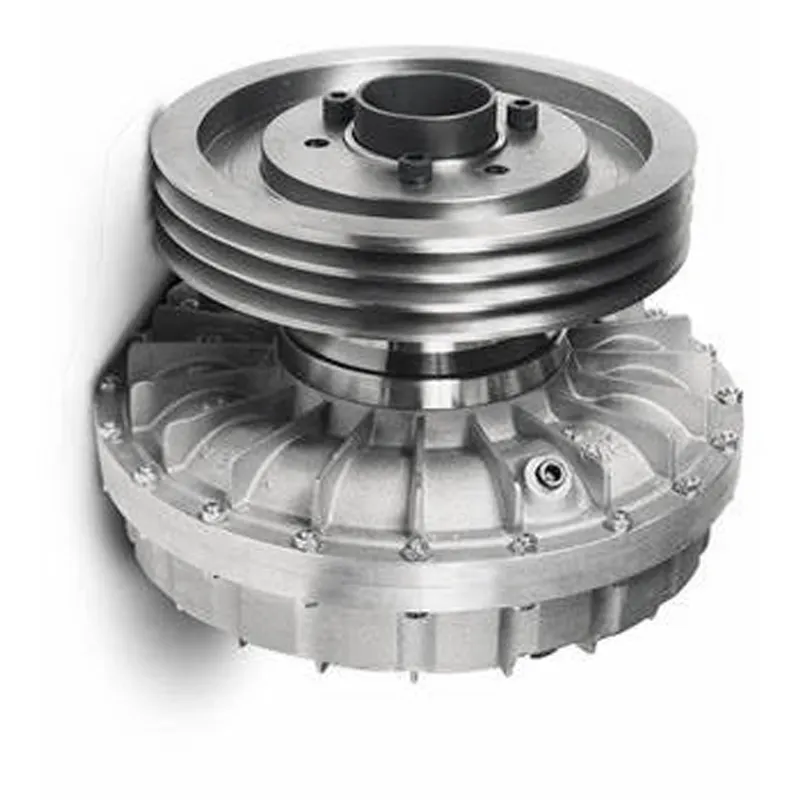 Environmental Concerns Related to Fluid Coupling Operation
Fluid couplings are generally considered environmentally friendly and pose minimal direct environmental concerns during their operation. They do not contain hazardous materials or produce harmful emissions, making them a relatively safe choice for power transmission systems.
However, it is essential to consider some potential indirect environmental impacts associated with the use of fluid couplings in certain applications:
Energy Efficiency: As discussed earlier, fluid couplings can improve energy efficiency in power transmission systems. By reducing energy wastage and optimizing torque transmission, they indirectly contribute to lower energy consumption. Energy efficiency is crucial in industries where high power consumption may have environmental implications due to increased energy demand from power plants.
Maintenance Practices: Regular maintenance is essential to ensure optimal performance and longevity of fluid couplings. Proper maintenance reduces the risk of leaks and other potential issues that could lead to fluid spillage. Implementing sound maintenance practices can prevent environmental contamination and contribute to sustainable operations.
Fluid Selection: The choice of fluid used in the coupling can impact the environment. While most fluid couplings use environmentally safe hydraulic fluids, it is essential to ensure that the selected fluid complies with environmental regulations and does not pose any environmental hazards if accidentally released.
End-of-Life Disposal: At the end of their lifecycle, fluid couplings may need to be disposed of properly. The recycling or disposal of fluid couplings should follow local environmental regulations to minimize any potential environmental impact.
Overall, fluid couplings themselves are not a significant source of environmental concerns. Still, it is essential to consider their indirect impacts, such as energy efficiency, maintenance practices, fluid selection, and end-of-life disposal, to ensure responsible and environmentally conscious use.



editor by CX 2023-08-04