Product Description
Steel Sprocket Roller Chain Couplings
Chain couplings
The chain coupling, composed of two-strand chains and 2 sprockets, features simple and compact structure, and high flexibility, power transmission capability and durability.
What's more, the chain coupling allows simple connection/disconnection, and the use of the housing enhances safety and durability.
Type number: 3012, 4012, 4014, 4016, 5014, 5016, 5018,6018, 6571, 6571, 8018, 8571, 1571, 12571.
Main Products:
1. Timing Belt Pulley (Synchronous Pulley), Timing Bar, Clamping Plate; 
2. Forging, Casting, Stampling Part; 
3. V Belt Pulley and Taper Lock Bush; Sprocket, Idler and Plate Wheel;Spur Gear, Bevel Gear, Rack;  
4. Shaft Locking Device: could be alternative for Ringfeder, Sati, Chiaravalli, Tollok, etc.; 
5. Shaft Coupling: including Miniature couplings, Curved tooth coupling, Chain coupling, HRC coupling, 
    Normex coupling, Type coupling, GE Coupling, torque limiter, Universal Joint;  
6. Shaft Collars: including Setscrew Type, Single Split and Double Splits; 
7. Gear & Rack: Spur gear/rack, bevel gear, helical gear/rack.
8. Other customized Machining Parts according to drawings (OEM) Forging, Casting, Stamping Parts.
Packaging & Shipping:
All the products can be packed in cartons,or,you can choose the pallet packing.
MADE IN CHINA can be pressed on wooden cases.Land,air,sea transportation are available.UPS,DHL,TNT,
FedEx and EMS are all supported.
Company Introduction:
Factory View:
Exhibition:
FAQ:
1. MOQ
 A: Generally, 1 pc for standard parts; contact for nonstandard parts.
2. Delivery Time
 A: In stock: within 5 working days. Out of stock: depends on your order quantity.
3. How To Select
 A: part number or drawing, catalogue. If no, you can send us your sample, so we can make the drawing and sample accordingly.
4: What is the Warranty for your products?
 A:Normally our warranty is 1 year.
Contacts:
| | |
| --- | --- |
| Standard Or Nonstandard: | Standard & Nonstandard |
| Shaft Hole: | 8-50 |
| Torque: | 70-80N.M |
| Bore Diameter: | Available |
| Speed: | 9000r/M |
| Structure: | Flexible |
Samples:

US$ 0.1/Set

1 Set(Min.Order)

|
Request Sample
Customization:

Available

|

Customized Request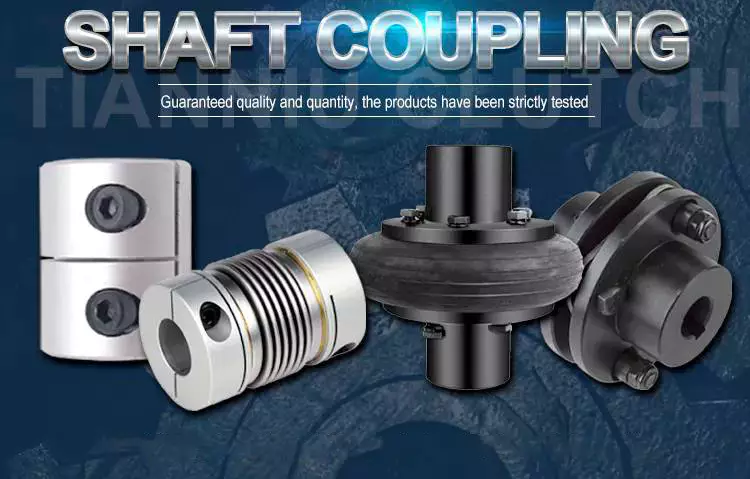 Types of Couplings
A coupling is a device that connects two shafts together. It transmits power from one end to another and is used for joining rotating equipment. A coupling is flexible and can accommodate a certain amount of end movement and misalignment. This allows for more flexibility in applications. Various types of couplings are available, and each one serves a specific purpose.
Shaft couplings
There are many types of shaft couplings, and they are used in a wide range of applications. The type you need depends on the torque, speed, and horsepower you need, as well as the size of the shaft and its spatial limitations. You may also need to consider whether the coupling will accommodate misalignment.
Some shaft couplings are flexible, while others are rigid. Flexible couplings can accommodate up to two degrees of misalignment. They are available in different materials, including aluminum, stainless steel, and titanium. They can also be known by different names, depending on the industry. Some couplings can also be used in a single or multiple-shaft application.
The first type of shaft coupling is a rigid coupling, which consists of two parts that fit together tightly around the shafts. These couplings are designed to have more flexibility than sleeved models, and they can be used on fixed shafts as well. The flanged coupling, on the other hand, is designed for heavy loads and is made of two perpendicular flanges. The flanges are large enough to accommodate screws and are generally used with heavy-duty applications.
CZPT shaft couplings are a great choice if you're looking for a shaft coupling that delivers high performance, durability, and low cost. These metal disc-style couplings provide low backlash and high torsional stiffness. Their high misalignment tolerance reduces reaction loads on connected components, which makes them ideal for high-speed precision applications. Available in single and double-disc models, they have torque ratings of up to 2,200 in-lbs. (250N) and are available in fourteen sizes.
When using shaft couplings, it is important to choose the right type for your application. Backlash can cause a shaft coupling to break or become unusable. In order to prevent this from happening, you should replace worn or loose parts, and ensure that the hub and key are evenly positioned with the shaft. If you're using a shaft coupling in a motion-control system, it is important to keep the torque level consistent.
Flexible couplings
Flexible couplings are a type of coupling used to connect two shafts. They are made of rubber or plastic and allow for axial movement of the connected equipment. They do not require lubrication and are resistant to fatigue failure. Flexible couplings are useful for a number of applications. A common type of flexible coupling is the gear coupling, which has gear teeth inside its sleeve. Another type of flexible coupling is the metallic membrane coupling. A metallic membrane coupling is flexible due to flexing metallic discs.
One major disadvantage of flexible couplings is their inability to fit certain types of pipe. This is because most couplings need to be stretched to fit the pipe. This problem is often the result of a change in pipe technology. Traditionally, drain and soil pipe is made of ductile iron or cast iron. Today, most pipes are made of PVC, which has a larger outside diameter than either cast or ductile iron. Because of these changes in pipe technology, many coupling manufacturers have not updated their mold sizing.
Flexible couplings can be either metallic, elastomeric, or a combination of the three. While there are some common characteristics of each type, you should always consider the tradeoffs of each type before choosing one. Generally, the most important considerations when selecting a flexible coupling are torque, misalignment, and ease of assembly and maintenance.
Flexible couplings are used in a wide range of industries. They are useful for connecting two pipes to ensure torque transfer. Although the types available are different, these are the most adaptable couplings in the market. They can withstand movement, vibration, and bending without causing any damage to the piping.
Clutch couplings
A clutch coupling connects two rotating shafts by friction. The clutch engages power when the engine is running, disengaging power when the brake is applied. Clutch couplings are used in applications where the speed of a machine is variable or where continuous service is required. The clutch can transmit power, torque, and axial force.
Clutch couplings come in a variety of styles and configurations. Some couplings are flexible, while others are rigid. Flexible couplings are available in a variety of materials, including stainless steel and aluminum. Some couplings also have a non-backlash design, which helps compensate for misalignment.
Clutch couplings may be synchronous or asynchronous. Synchronous couplings engage and disengage automatically when the driven machine exceeds its output speed. These couplings are synchronized by a synchronizing mechanism. When the output speed is exceeded, the synchronizing mechanism initiates the engagement process. The synchronizing mechanism does not engage or disengage when the output speed drops.
High speed clutches are available from a variety of manufacturers. Some manufacturers offer OEM assembly, repair services, and third-party logistics. These manufacturers serve the automotive, chemical, food, and wood industries, as well as the oilfield and material handling industries. Custom clutches can be manufactured for specific applications and can be fitted with additional features, such as precision machined teeth or keyway slots and grooves.
Couplings are available in PCE, C/T, and metric bores. Typically, the size of the input and output shafts will determine which type of coupling is needed. In addition, clutches may be configured for intermediate or high speeds, depending on the required torque.
Clamped couplings
Clamped couplings are commonly used in a variety of industries. They can be used in medical equipment, dental equipment, military equipment, laboratory equipment, and in precision industrial controls. They are available in a wide variety of sizes and keyways. This type of coupling offers a number of advantages, including ease of installation and quick and easy replacement.
A clamp coupling connects two parts by compressing them together. The clamping elements can be formed in a variety of ways, but they all have a gap between their surfaces. This friction squeezes the two parts together, much like pulling two rubber gloves apart. This type of coupling is also useful for joining two hoses or piping units.
Clamped couplings are designed with a single or double clamping shaft. The clamping parts are mounted in two halves and are held together by eight socket head cap screws. They offer high torque capacity and require little installation space. Their high rigidity ensures good positioning accuracy, making them ideal for dynamic drives. In addition, they are wear-free and offer simple radial assembly.
The invention relates to a method and system for clamping pipes to a tank vessel. This invention also relates to a method of loading and unloading tank vessels. The method can be used in oil production platforms and other platforms. A single point mooring method is also used in oil production platforms.
Clamped couplings can also be flexible. They can join two shafts together while allowing a small amount of end movement and misalignment. These couplings may also be used in the assembly of motors and gearboxes.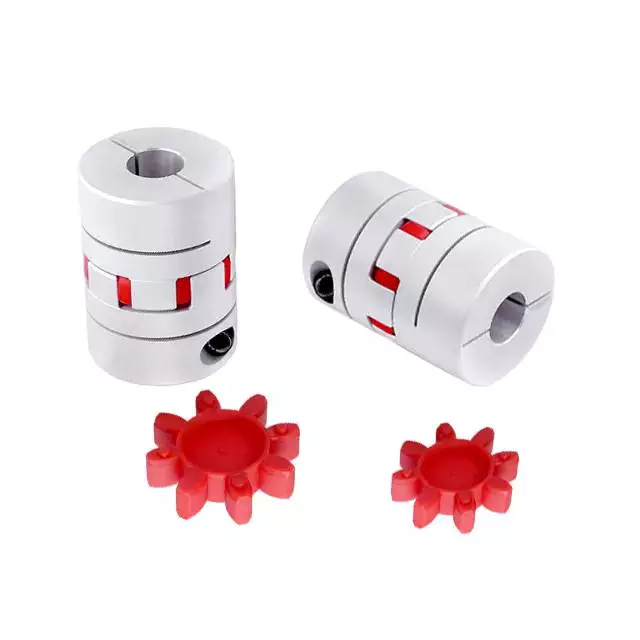 CZPT's coupling
CZPT couplings are designed to be flexible, allowing them to accommodate misaligned shafts and transmit torque in either direction. They are made with three discs, two hubs, and a center that are arranged with grooves and fins. These features allow for two degrees of freedom during assembly, and can accommodate misalignment of up to 5% of the shaft diameter.
CZPT couplings have many uses. For example, they can be used to join two parallel coaxial rotating shafts. Their ability to transmit torque at the same rotation mechanism and speed makes them ideal for applications where electrical currents may be a problem. Because the couplings are not made of metal, they are electrically isolated. Designers should test their couplings during the prototype stage to ensure they are working properly.
The CZPT coupling consists of two hubs with one slot on each. An intermediate disk is located between the two hubs. The discs are used to reduce or prevent wear on other machine parts. CZPT couplings are inexpensive and easy to replace. They also have electrical insulation, which makes them easy to repair or replace.
CZPT couplings are a popular choice for stepper motor-driven positioning stages. The plastic center disc offers electrical isolation and absorbs shocks from frequent start/stops. These couplings are available in through-hub and blind-bore styles and can be installed in many applications.
CZPT couplings also allow for small degrees of shaft misalignment. This allows them to function in systems where shaft access is limited. They are easily removed without tools.




editor by CX 2023-05-29
Product Description
KC Type Spline Shaft Couplings Roller Chain Coupling Rigid Shaft Coupling
Product Description
Chain coupling: It comprises 2 sprockets, 1 double-row chain, and a yellow shell.
The chain coupling comprises a double-row roller chain and a pair of connecting sprockets. The connection and disassembly functions are completed through the joint of the chain. Our own factory with quality assurance produces the sprocket. Our couplings are characterized by compact structure, sturdiness, durability, safety, and easy installation.
Detailed Photos
Product Parameters
SIZE
BORE
Pilot
A
d
O
L
I
S
B
C
BOLT
TORQUE ARM(Nm)
SPEED(rpm)
(kg.cm2)
WEIGHT
(kg)
3012
12-16
12
69
25
45
64.8
29.8
5.2
63
10.2
6M
190
5000
3.7
0.4
4012
12-22
12
77
33
62
79.4
36
7.4
72
14.4
6M
249
4800
5.5
0.8
4014
12-28
12
84
43
69
79.4
36
7.4
75
14.4
6M
329
4800
9.7
1.1
4016
14-32
14
92
48
77
87.4
40
7.4
75
14.4
6M
429
4800
14.4
1.4
5014
15-35
14
101
53
86
99.7
45
9.7
85
18.1
8M
620
3600
28
2.2
5016
16-40
16
111
60
93
99.7
45
9.7
85
18.1
8M
791
3600
37
2.7
5018
16-45
16
122
70
106
99.7
45
9.7
85
18.1
8M
979
3000
56.3
3.8
6018
20-56
20
142
85
127
123.5
56
11.5
105
22.8
10M
1810
2500
137.3
6.2
6571
20-60
20
158
98
139
123.5
56
11.5
105
22.8
10M
2210
2500
210.2
7.8
6571
20-71
20
168
110
151
123.5
56
11.5
117
22.8
10M
2610
2500
295
10.4
8018
20-80
20
190
110
169
141.2
63
15.2
129
29.3
12M
3920
2000
520
12.7
8571
20-90
20
210
121
185
145.2
65
15.2
137
29.3
12M
4800
2000
812.4
16
8571
20-100
20
226
140
202
157.2
71
15.2
137
29.3
12M
5640
1800
1110
20.2
1571
25-110
25
281
160
233
178.8
80
18.8
153
35.8
12M
8400
1800
2440
33
12018
35-125
35
307
170
256
202.7
90
22.7
181
45.4
12M
12700
1500
3940
47
12571
35-140
35
357
210
304
222.7
100
22.7
181
45.5
12M
18300
1250
7810
72
16018
63-160
35
375
228
340
254.1
112
30.1
240
58.5
16M
26400
1100
14530
108
16571
80-200
70
440
279
405
310.1
140
30.1
245
58.5
16M
37100
1000
32220
187
20018
82-205
75
465
289
425
437.5
200
37.5
285
71.6
20M
54100
800
50980
286
20571
100-255
90
545
263
506
477.5
220
37.5
300
71.6
20M
77800
600
111100
440
24571
120-310
110
650
448
607
650
302.5
45
340
87.8
20M
137000
600
310000
869
24026
150-360
140
745
526
704
700
327.5
45
350
87.8
20M
186000
500
598500
1260
Company Profile
FAQ
Q: Can you make the coupling with customization?
A: Yes, we can customize per your request.
Q: Do you provide samples?
A: Yes. The sample is available for testing.
Q: What is your MOQ?
A: It is 10pcs for the beginning of our business.
Q: What's your lead time?
A: Standard products need 5-30days, a bit longer for customized products.
Q: Do you provide technical support?
A: Yes. Our company has a design and development team, and we can provide technical support if you
need.
Q: How to ship to us?
A: It is available by air, sea, or by train.
Q: How to pay the money?
A: T/T and L/C are preferred, with different currencies, including USD, EUR, RMB, etc.
Q: How can I know if the product is suitable for me?
A: >1ST confirm drawing and specification >2nd test sample >3rd start mass production.
Q: Can I come to your company to visit?
A: Yes, you are welcome to visit us at any time.
Q: How shall we contact you?
A: You can send an inquiry directly, and we will respond within 24 hours.
Shipping Cost:

Estimated freight per unit.





To be negotiated
| | |
| --- | --- |
| Standard Or Nonstandard: | Standard |
| Shaft Hole: | Custom |
| Torque: | <10N.M |
Samples:

US$ 50/Piece

1 Piece(Min.Order)

|

Order Sample

Yellow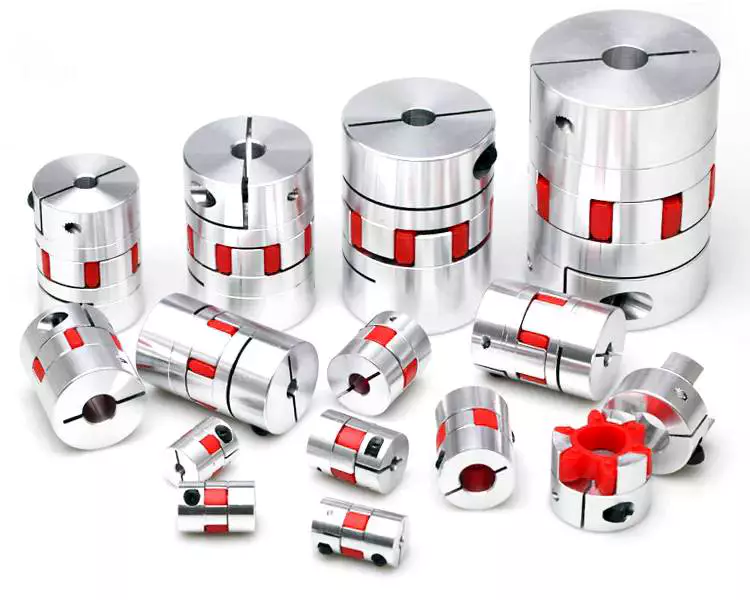 Programming With Couplings
A coupling is a mechanical device that connects two shafts together and transmits power. Its purpose is to join rotating equipment and allows some degree of end-movement or misalignment. There are many different types of couplings. It's important to choose the right one for your application.
Mechanical connection between two shafts
There are many ways to achieve mechanical connection between two shafts, including the use of a coupling. One common type is the beam coupling, which is also known as a helical coupling. It is used for transmission of torque between two shafts. This type of connection accommodates axial, parallel and angular misalignments.
The hubs and shafts of a worm gear are connected together by a coupling. This mechanical connection allows one shaft to turn another without causing a mechanical failure. This type of coupling is made from sliding or rubbing parts to transfer torque. However, the coupling is not designed to withstand jerks, so it isn't suitable for high-speed applications.
The use of a coupling is common in machinery and equipment. It helps transmit power from one drive shaft to the other, while adding mechanical flexibility. It is also useful for reducing the impact and vibration caused by misalignment. It also protects the drive shaft components from wear and tear.
A double-hook coupling can be used to provide a uniform angular velocity at the driven shaft. Another example is a double-jointed coupling. A double-jointed coupling can be used to connect shafts that are not directly intersecting. The double-jointed yoke can be used for the same purpose.
A shaft coupling is a device that maintains a strong mechanical connection between two shafts. It transfers motion from one shaft to another, at all loads and misalignments. Unlike a conventional linkage, a shaft coupling isn't designed to allow relative motion between the two shafts. Couplings often serve several purposes in a machine, but their primary use is torque and power transmission.
Functions that control the flow of another function
One of the simplest programming constructs is a function that controls the flow of another function. A function can take an argument and return a different value, but it must be ready to return before it can pass that value to another function. To do this, you can use the goto statement and the if statement. Another way to control flow is to use a conditional statement.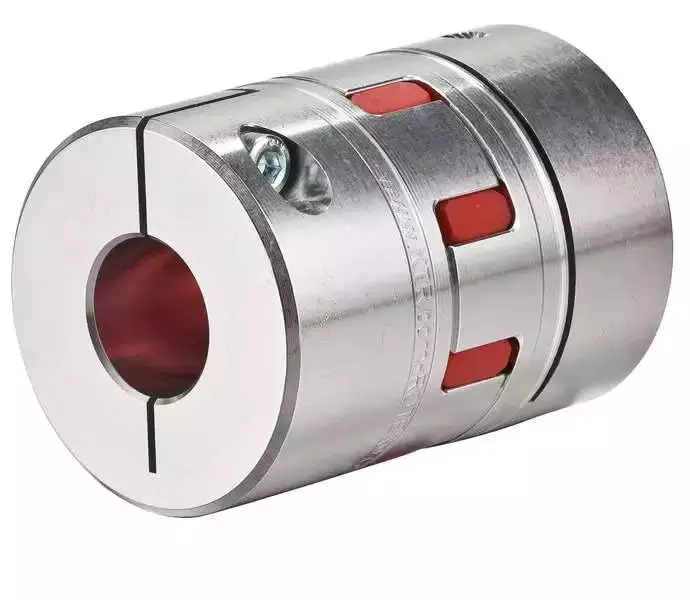 Criteria for selecting a coupling
There are several important factors to consider when choosing the right coupling. One of the most important factors is coupling stiffness, which depends on the material used and the shape. The stiffness of a coupling determines its ability to resist elastic deformation. A stiff coupling is desirable for certain types of applications, but it's undesirable for others. Stiffness can reduce the performance of a system if there's too much inertia. To avoid this, ensure that the coupling you choose is within the recommended limits.
The size of a coupling is also important. Different coupling types can accommodate different shaft sizes and shapes. Some couplings have special features, such as braking and shear pin protection. When choosing a coupling, you should also consider the type of driven equipment. If you need to connect a high-torque motor, for example, you'll want to choose a gear coupling. Likewise, a high-speed machine may require a disc coupling.
Another factor to consider when selecting a coupling is the torque rating. Despite its importance, it's often underestimated. The torque rating is defined as the torque of the coupling divided by its OD. In some cases, torque may fluctuate during a cycle, requiring a coupling with a higher torque rating.
Torsionally flexible couplings are also important to consider. Their design should be able to withstand the torque required during operation, as well as the required speed. The coupling should also have a high degree of torsional stiffness, as well as damping. Furthermore, a damping coupling can reduce the energy wasted through vibration.
The sizing of a coupling is also determined by the torque. Many engineers use torque to select the correct coupling size, but they also take into consideration torsional flexibility and torsional stiffness. For example, a shaft may be able to handle large torque without damaging the coupling, while a disk may be unable to handle large amounts of torque.
Besides torque, another important consideration in coupling selection is the cost. While a coupling may be cheaper, it may be less reliable or easier to maintain. Couplings that are difficult to service may not last as long. They may also require frequent maintenance. If that's the case, consider purchasing a coupling with a low service factor.
There are many different types of couplings. Some require additional lubrication throughout their lifetime, while others are 100% lubrication-free. An example of a 100% lubrication-free coupling is the RBI flexible coupling from CZPT. This type of coupling can significantly reduce your total cost of ownership.
In addition to the above-mentioned benefits, elastomeric couplings are low-cost and need little maintenance. While they are often cheaper than metallic couplings, they also have excellent shock absorption and vibration dampening properties. However, they are susceptible to high temperatures. Also, they are difficult to balance as an assembly, and have limited overload torque capacity.




editor by CX 2023-05-26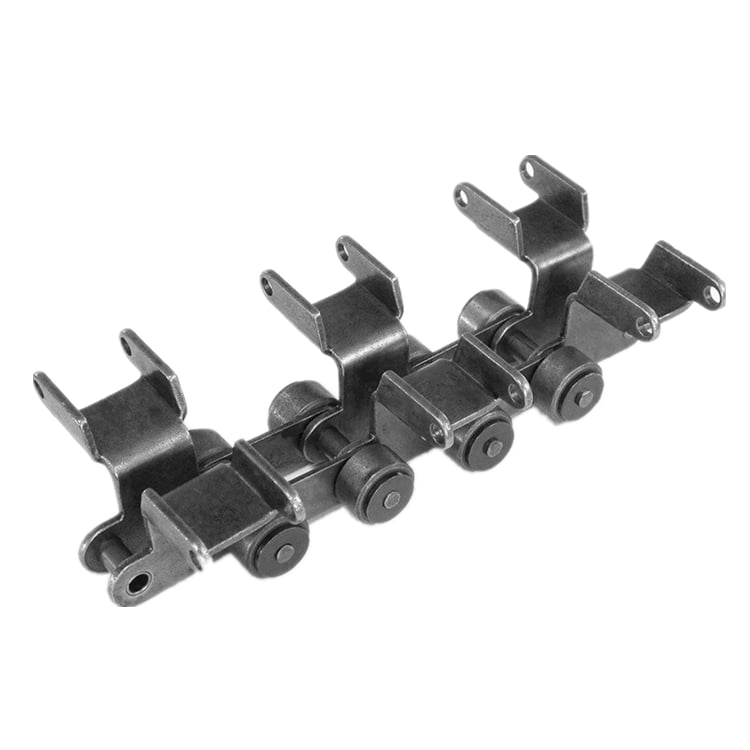 We – EPG Group the greatest Chain and agricultural gearbox factory in China with 5 different branches. For more specifics: Cellular/whatsapp/telegram/Kakao us at: 0086-13083988828
Our major items are chain , gears, sprocket, Needle Roller bearings, Cylindrical Roller Bearings, Rod conclude Bearings, Spherical simple bearings, Keep track of roller Bearings for Guideway, Roller Bearings, Mix Bearings for forklifts, Water Pump Bearings, SNR Vehicle Bearings and all types of Spherical Bearings. Normal It has set up stable cooperation with many well known universities and institutes in china these kinds of as, Zhejiang University, Jilin University, Technological committee of nationwide chain drive standard, Institute of nationwide chain generate, Zhejiang application engineering content institute, Huhan materials security institute and it cooperated to found China First Vehicle chain institute with Countrywide chain generate institute.solitary-strand roller chain, standardized by ASME, is an assembly of alternating pin back links and roller back links. The length in between pin centers is known as the pitch. The pitch is what categorizes the size of the chain. The bigger the pitch, the higher the load score. Chains with modest pitches carry smaller hundreds, work more quietly, and at higher speeds. Multi-strand, modest-pitch roller chains are a very good resolution for substantial-load, large-speed apps. Distributor of precision roller chains produced from carbon steel. Obtainable with .200 to 1.875 in. roller dia. Flat top, multi-flex and conveying chains are also offered. Tonlo113 electric roller can be employed for conveying products with special specifications on the space, lower noise and large power of the transmission technique. HX113 electric powered roller adopts substantial-precision processing strategies. By means of good grinding of high alloy gears and unique higher-precision assembly methods, electric powered roller has attained the entire world-class level of these kinds of items in conditions of lower functioning noise and powe
This merchandise is commonly utilized in the adhering to industries:
★Safety screening devices (airports and stations)
★Packing industry      ★Packaging equipment        
★Electricity belt scale      ★Pharmaceutical market
★Airport baggage handling technique      
★Meat and poultry processing sector
★Postal sorting ★Belt conveyer
Electric roller style
It stHangZhourd barrel is created of minimal carbon metal and the area of the finished item is coated with antiru EPT oil.Foods grade barrel is 304 stainless steel.Anti-skid threads are machined on the area of the stHangZhourd barrel human body.
Gear travel
·High alloy metal fantastic grinding gear makes certain extremely-minimal noise for the duration of rotation.
·Die ca EPT aluminum gearbox
Motor
·The stHangZhourd barrel is produced of reduced carbon metal and the surface area of the concluded product is coated with antiru EPT oil.
· Anti-skid threads are machined on the surface of the stHangZhourd barrel human body
·Food quality barrel is 304 stainless steel.
·Motor Oil Immersed Heat Dissipation
·When the cable goes out, the stHangZhourd duration of the cable is 1.2m.
Sealing Quality of electric powered roller
·The shaft end adopts double sealing layout.
·The seal security grade of electric roller is IP66/sixty seven
Oiling
·Before leaving the manufacturing facility, electric roller has stuffed the oil in accordance to the stHangZhourd.
·Change the oil each 50000 several hours of operation.
Risk-free procedure
Distinct from the standard duplicate and combination of single technique of motor reducer device, "TONLO" electrical roller will motor, reducer and EPT areas assembled in a sealed container body, Only the supporting shafts at the two finishes are fastened on the conveying equipment to make the operation of conveying equipment safer. 
Preserve a space
Different from the traditional motor generate technique (typically composed of motor, reducer, generate drum, bearing seat, chain and assist), 
The electric roller assembles all the external factors in the same cylinder physique and trave EPT a simple driving device, as a result decreasing transportation
And place occupied by products. 
Minimize strength intake
In comparison with "TONLO" electric powered roller, the classic exterior travel system right transfers energy from the motor to the rolling surface area, greatly shortening the conduction method, strengthening the motor's doing work effectiveness up to ninety seven% and conserving power usage up to thirty%. 
Guarantee reduced operating sounds
"TONLO" electric roller is assembled with substantial-top quality alloy metal grinding gear, European stHangZhourd motor and strict tolerance. 
Make sure the large quality of electrical roller and extremely low sound when managing. The noise price is significantly reduce than that of electric powered roller
StHangZhourd demands. 
Simple servicing
The electrical roller is developed to be completely sealed so that all the main parts will not be damaged by the exterior surroundings for the duration of procedure. 
Metallic gear electric roller every 5000 hrs to change oil, polymer equipment electric roller lifetime routine maintenance. 
Perform and control
The driving block that will lead the future offers a number of successful alternatives for you, variable speed Settings, consistent pace (not continuous load at the identical time), acceleration and deceleration time regulation. 
Solution Informantion
This type of electric roller can be put in place and satisfy the torque requirement. It is reputable, free of servicing and oil-renewing, space-saving. It can be use in many fields. 
Other
·A backstop can be in addition organized without affecting the shorte EPT duration of the cylinder body.
·An electromagnetic brake can be in addition put in, but the shorte EPT length of the cylinder physique will be correspondingly lengthened.
·Horizontal set up
·Idle velocity and cylinder duration can be created in accordance to customer's specifications.
·According to buyer needs, we can make different non-stHangZhourd electric roller.
Tolon electrical roller -1*220V/50HZ- Parameter Table
Energy
(kw/hp)
pole number
Equipment collection
Gear ratio
Nominal waiting pace
(m/s)
Torque
(Nm)
Pull
(N)
Rated current
(A)
Minimal cylinder duration
5116
Least cylinder size weight
(kg)
.12/.sixteen
4
3
sixty.sixty six
.15
forty nine.04
868
.84
290
11
forty nine.36
.eighteen
39.83
705
forty one.07
.21
35.41
627
37.7
.23
31.87
564
31.59
.27
25.49
451
25.70
.34
21.21
376
214.38
.forty
17.sixty eight
313
19.sixty three
.forty four
15.ninety three
282
2
15.71
.55
twelve.88
230
13.07
.65
10.85
192
12.00
.seventy one
10.34
183
6
3
sixty.66
.08
79.67
1410
1
325
13
forty nine.36
.ten
63.seventy three
1128
.fifteen/.twenty
four
3
60.sixty six
.14
61.30
1085
1.24
three hundred
11
forty nine.36
.seventeen
forty nine.seventy eight
881
forty one.07
.21
44.24
783
37.70
.22
39.83
705
31.59
.26
31.87
564
twenty five.70
.33
26.fifty six
470
21.33
.39
22.15
392
19.63
.43
19.ninety four
353
2
15.seventy one
.fifty four
16.27
288
13.07
.sixty four
13.fifty six
240
12.00
.70
12.94
229
.18
4
3
60.sixty six
.fourteen
73.56
1302
1.40
three hundred
twelve
49.36
.seventeen
fifty nine.seventy eight
1058
forty one.07
.21
53.eleven
940
37.fifty nine
.22
forty seven.eighty
846
31.fifty nine
.26
38.25
())
25.70
.33
31.87
564
21.38
.39
26.fifty six
470
19.63
.forty three
23.90
432
2
fifteen.71
.fifty four
19.49
345
thirteen.07
.64
16.27
288
12.00
.70
fifteen.48
274
 
 
 
.23/.31
four
3
49.36
.17
seventy six.33
1351
one.67
325
13
41.07
.20
67.86
1201
37.70
.22
61.08
1081
31.59
.26
48.87
865
25.70
.32
40.seventy four
721
21.38
.38
33.96
601
19.63
.forty two
30.fifty seven
541
2
15.seventy one
.fifty three
24.97
442
thirteen.07
.sixty three
20.79
368
twelve.00
.68
19.seventy eight
350
Be aware: Primarily based on the bare minimum fat of cylinder duration, the excess weight of electric powered roller increases by 2kg for ever
Tonlo electric roller 113-3*220V/380V/50HZ- Parameter Desk
Electricity
(kw/hp)
pole number
Gear series
Equipment ratio
Nominal waiting around pace
(m/s)
Torque
(Nm)
Pull
(N)
Rated recent
(A)
Bare minimum cylinder duration
5116
Bare minimum cylinder duration excess weight
(kg)
.twelve/.16
4
3
sixty.sixty six
.fourteen
49.forty
868
.forty two
270
eleven
forty nine.36
.17
39.eighty three
705
41.07
.20
31.87
627
37.70
.22
31.87
564
31.59
.27
twenty five.49
451
twenty five.70
.33
21.21
376
21.38
.39
17.68
313
19.sixty three
.43
15.ninety three
282
2
15.seventy one
.fifty five
12.88
230
thirteen.07
.sixty five
10.eighty five
192
12.00
.71
10.34
183
6
3
sixty.66
.08
79.67
1410
0.sixty seven
290
13
49.36
.10
63.73
1128
.fifteen/.twenty
four
3
60.66
.fourteen
sixty one.30
1085
.forty seven
290
eleven
forty nine.36
.seventeen
49.78
881
forty one.07
.21
44.24
783
37.70
.22
39.83
705
31.fifty nine
.26
31.87
564
25.70
.33
26.56
470
21.38
.39
22.15
392
19.63
.forty three
19.ninety four
353
2
fifteen.seventy one
.54
16.27
288
13.07
.64
13.fifty six
240
twelve.00
.70
12.94
229
six
3
49.36
.11
79.67
1410
.eighty two
300
thirteen
.18/.24
four
3
sixty.sixty six
.14
73.56
1302
.seven
290
eleven
forty nine.36
.17
59.78
1058
41.07
.21
53.11
940
37.70
.22
forty seven.80
846
31.59
.26
38.25
())
twenty five.70
.33
31.87
564
21.38
.39
26.fifty six
470
19.63
.43
23.ninety
423
2
fifteen.71
.54
19.forty nine
345
13.07
.sixty four
sixteen.27
288
12.00
.70
fifteen.forty eight
274
.25/.34
four
3
forty nine.36
.seventeen
eighty two.ninety nine
1351
.eighty four
300
13
41.07
.20
73.seventy three
1201
37.70
.22
sixty six.39
1081
31.59
.26
53.11
865
25.70
.32
forty four.29
721
21.38
.38
36.86
601
19.63
.forty two
33.22
541
2
fifteen.71
.fifty three
27.twelve
442
thirteen.07
.63
22.sixty
368
12.00
.sixty eight
21.47
350
0.37/.fifty
4
3
31.59
.26
78.60
1351
1.13
325
14
25.70
.32
sixty five.sixty
1201
21.38
.38
54.fifty nine
966
19.sixty three
.forty two
49.13
870
2
fifteen.71
.fifty three
40.fourteen
710
thirteen.07
.63
33.forty five
592
12.00
.68
31.86
564
Observe: Based mostly on the minimal weight of cylinder size, the excess weight of electric powered roller increases by 2kg for each and every 100mm boost in cylinder length.
Tonlo113 Option Table-electric roller/Driven roller
| | | |
| --- | --- | --- |
| Part description | motorized pulleys | Driven roller |
| Cylinder |   |   |
| Carbon metal crown cylinder | one | one |
| Carbon steel straight cylinder | two | 2 |
| Stainless metal crown cylinder | two | 2 |
| Stainless steel straight barrel | two | two |
| Entrance and rear finish caps |   |   |
| Ca EPT aluminum finish cap | two | 2 |
| Stainless steel end cap | two | two |
| Entrance and rear axle |   |   |
| Nickel plated shaft | one | one |
| Carbon metal shaft | 2 | two |
| Stainless metal shaft | two | two |
| Plastic bags |   |   |
| Black flat vulcanizate | 2 | two |
| White flat vulcanizate | 2 | 2 |
| Polyurethane flat vulcanizate | 2 | two |
| Motor |   |   |
| One or three-period asynchronous motor | 1 |   |
| Voltage 1*220V/50Hz or 3*220V/50Hz | one |   |
| EPT Voltage at 50Hz or 60Hz | one |   |
| Putting in thermal protector | one |   |
| Oil for low temperature atmosphere | 2 |   |
| Edible grease | two |   |
| Wire connector |   |   |
|  Direct outgoing line | one |   |
| Curved outlet | 2 |   |
| Stainless steel elbow outlet | 3 |   |
| Aluminized conclude cap box | two |   |
| Stainless metal end cap box | 3 |   |
| Pvc cable | one |   |
| Low smoke halogen-free of charge cable | two |   |
| Shielded Cable (Inverter) | three |   |
Note: 1- StHangZhourd Assembly Choice 2- Non-StHangZhourd Typical Choice 3- Restrictive selection, which shall be verified with the producer
 
Outline Dimension Drawing of Tonlo electric roller
The use of first equipment manufacturer's (OEM) portion numbers or emblems , e.g. CASE® and John Deere® are for reference functions only and for indicating merchandise use and compatibility. Our company and the outlined alternative components contained herein are not sponsored, approved, or made by the OEM.